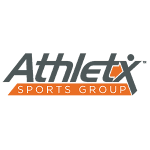 Website athletxsg Athletx Sports Group
One team, multiple brands, unlimited opportunities & unforgettable experiences
Position Title: Accounting Manager
Company: Athletx Sports Group
Job Type: Full-Time, Salary
COMPANY BACKGROUND
Athletx Sports Group is a national producer and director of baseball and girls fastpitch softball events, as well as a media company. Athletx maintains offices in Louisville, KY (headquarters), Naperville, IL and Carmel, IN and currently produces 600+ team events and 50+ individual player events all over the U.S. through its subsidiary brands: Youth Baseball Nationals, Youth Softball Nationals, Baseball Youth, Softball Youth, Game Day USA, New Year's BaseballFest, Youth World Series, VERSUS Tournaments, TravelBall Select, Pastime Tournaments and Mid-America Baseball. These events reach nearly 12,500 teams, 165,500 players, 35,000 coaches and more than 367,000 fans annually. Athletx and its brands have a total social media reach of over 700,000 followers.
POSITION DESCRIPTION
Athletx Sports Group has an immediate opening for an Accounting Manager. We're looking for a self-motivated, professional accountant to join our team. The successful candidate should be experienced in accounting and finance, while understanding our fast paced environment.
ESSENTIAL JOB FUNCTIONS
Quickbooks Online experience required
Accounts Payable
Accounts Receivable
Reconcile multiple checking and credit card accounts
Keep accounts up to date (entering daily transactions)
Process customer refunds
Balance daily credit card receipts
Process payroll and allocate payroll expenses properly
Allocate certain expenses among various brands
Track revenue from merchandise sales

KNOWLEDGE, SKILLS AND ABILITIES
Detail oriented
Strong organizational skills
Confidentiality of financial information

EDUCATION AND EXPERIENCE
Bachelor's degree (B.A.) from four-year college with degree in Accounting to Finance or related work experience
Serious inquiries only – please send resume and cover letter to Jim Haddaway, CEO, at jhaddaway@athletx.com