Full Time
This position has been filled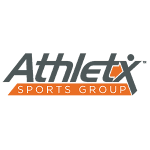 Website athletxsg Athletx Sports Group
One team, multiple brands, unlimited opportunities & unforgettable experiences
Position Title: Graphic Designer
Brand(s): Athletx Sports Group
Location: Louisville, KY
Job Type: Full-Time, Salary
COMPANY BACKGROUND
Athletx Sports Group is a national producer and director of baseball and girls fastpitch softball events, as
well as a media company. Athletx maintains offices in Louisville, KY (headquarters), Naperville, IL and
Carmel, IN and currently produces 600+ team events and 50+ individual player events all over the U.S.
through its subsidiary brands: Youth Baseball Nationals, Youth Softball Nationals, Baseball Youth, Softball
Youth, Game Day USA, New Year's BaseballFest, Youth World Series, VERSUS Tournaments, TravelBall
Select, Pastime Tournaments and Mid-America Baseball. These events reach nearly 12,500 teams, 165,500
players, 35,000 coaches and more than 367,000 fans annually. Athletx and its brands have a total social
media reach of over 700,000 followers.
POSITION DESCRIPTION
Athletx has an immediate opening for a Graphic Designer with experience in both print and digital media.
We're looking for someone who can take direction from written or spoken ideas and convert them
seamlessly into images, layouts and other designs. We work in a fast-paced environment, so the ideal
Graphic Designer will be able to hit the ground running. Applicants with sports-related design experience
and/or designing in a collaborative environment will be given prime consideration.
ESSENTIAL JOB FUNCTIONS:
Utilize Adobe Creative Suite – mainly but not limited to Photoshop, Illustrator and InDesign
Understanding of file requirements for raster and vector art
Understanding of size requirements for all media platforms including but not limited to print, social
media, web and video
Collaborate with Marketing, Sales and Executive Team
Ability to interact/maintain/create new relationships with printers/vendors
Approach projects with a positive "can do" attitude and willingness to learn new skills
KNOWLEDGE, SKILLS AND ABILITIES:
Strong attention to detail, time management and organizational skills
Excellent communication skills
Active listening and problem resolution skills
Ability to multi-task in a fast-paced environment
Some knowledge of how to use a social media management platform such as Hootsuite
Some knowledge of how to use an email marketing service such as Mailchimp for design purposes
EDUCATION AND EXPERIENCE:
College or Trade School Graduate (preferred), with a degree or certificate in a graphic design-related field
Experience in sports-related design is a plus
2+ years of related work experience and/or a strong portfolio
OTHER EQUIPMENT AND APPLICATIONS USED:
Macbook Pro, Adobe Illustrator, Adobe Photoshop, Adobe InDesign, Adobe InDesign, Google Workspace,
Hootsuite and Mailchimp
Serious inquiries only – please send resume and cover letter to Jama Gibson, Director of Creative Services, at
jgibson@athletx.com