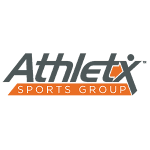 Position Title: Softball Recruiting Coordinator
Location: Louisville, KY
Job Type: Full-Time, Salary + Bonus/Commissions
COMPANY BACKGROUND
Athletx Sports Group is a national producer and director of baseball and girls fastpitch softball events. Athletx maintains offices in Louisville, KY (headquarters), Naperville, IL, Carmel, IN and Knoxville, TN and currently produces 600+ team events and 50+ individual player events all over the U.S. through its subsidiary brands: Youth Baseball Nationals, Youth Softball Nationals, Baseball Youth, Softball Youth, Game Day USA, New Year's BaseballFest, New Year's SoftballFest, Youth World Series, Softball World Series, VERSUS Tournaments, TravelBall Select, Pastime Tournaments, Mid-America Baseball and Net Elite Baseball. These events reach nearly 12,500 teams, 165,500 players, 35,000 coaches and more than 367,000 fans annually. Athletx and its brands have a total social media reach of over 700,000 followers.
POSITION DESCRIPTION
Athletx Sports Group has an immediate opening for a Softball Youth Recruiting Coordinator. We are looking for a results-driven sales representative to actively seek out & engage customer prospects within the youth softball marketplace, as well as continue to drive Softball Youth's media presence.
ESSENTIAL JOB FUNCTIONS
Meets established sales objectives by presenting customers with specific brand event(s)
Create, maintain and utilize professional Facebook accounts to engage directly with our customer base; profile, groups, comments, etc.
Use existing marketing/sales/CRM (Salesforce) tools and capabilities effectively.
Assist in the development of new ways of growing leads, opportunities, and customers.
Aids event team in on-site and planning and assists in the overall event execution
Perform various other duties as assigned to meet overall business objectives.
Travel is required during event season (Winter, Spring and Summer)

KNOWLEDGE, SKILLS AND ABILITIES
Attention to Detail: Follows established guidelines and procedures to ensure accuracy; gets work right despite pressing deadlines; concentrates on routine work details and organizes and maintains a system of records.
Commitment to Tasks: Demonstrates dependability and shows a sense of urgency about getting results; willing to commit the hours it takes to get the job completed; takes responsibility for actions and achieves results; overcomes obstacles.
Communication Skills: Present ideas, concepts and information effectively and clearly through the spoken word; actively listens; communicates comfortably with various audiences; responds effectively to questions, criticism & praise; ability to comfortably speak on camera
Flexibility: Adapts and changes course of action when appropriate; effectively transitions from task to task; deals well with unresolved situations, frequent change, delays, or unexpected events; maintains objectives amidst shifting priorities.
Initiative: Takes action proactively; addresses issues or opportunities without supervision; focuses on desired results and accomplishments; demonstrates clear purpose, & enthusiasm, and a "can-do" attitude.
Teamwork: Works cooperatively with others to accomplish business goals and objectives; asks others for their ideas and opinions; supports team's decisions; contributes to the team's efforts.

EDUCATION AND EXPERIENCE
Collegiate softball experiences as a player, coach or support role preferred
College Degree in Sports Marketing, Communication or 2+ years sales or event industry experience preferred

CONTACT
Send resume to Christine Herring at cherring@athletx.com